Back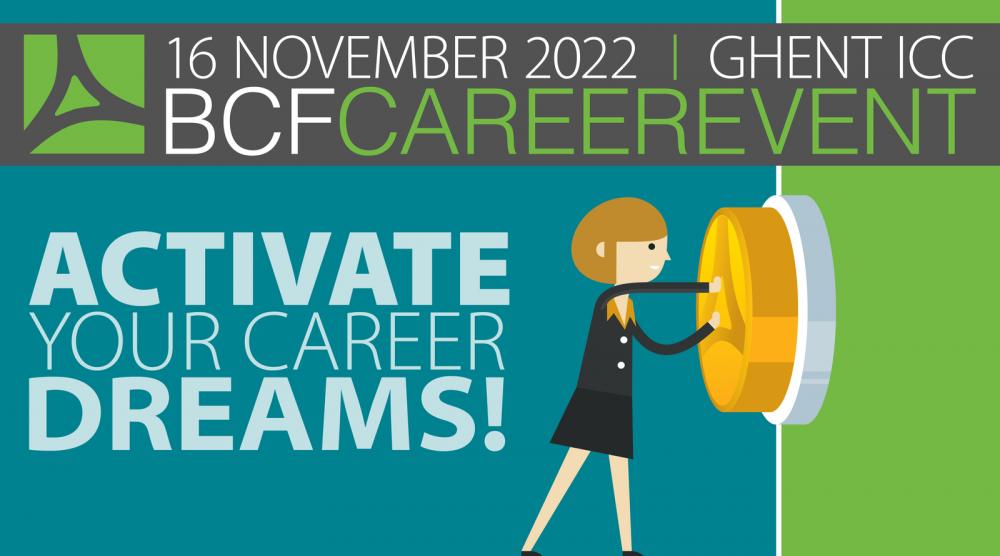 Start your career in Life Sciences with BCF Career
November 16th - 16th 2022
Start your career in Life Sciences with BCF Career
Are you ready to start and unlock your career in Bio/Life Sciences, Chemistry, Food or Pharma? Do you want to meet your future employer and show them your potential? Then, you cannot miss the BCF Career Event on 16 November in Ghent ICC.
Meet top employers, get tips on how to draft a good CV, get an overview of what jobs are out there, connect with other professionals and increase your network.
Not enough? There will be also a programme featuring sessions and workshops about tips for a job application, improving your soft skills, career paths to pursue, academia vs industry panel discussion, and much more!
At BCF Career Event on 16 November, we will gather with many experienced professionals in Life Sciences, who can help you by answering all questions you may have and help with your career dreams.
Connect, network, and discover! - join us on 16 November in Ghent ICC by claiming a free ticket here!