Back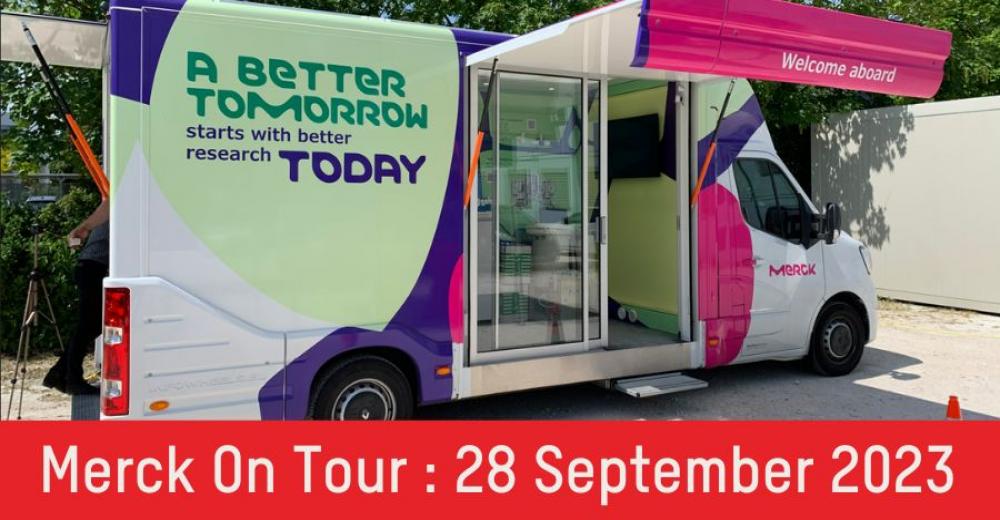 Merck On Tour
September 28th 2023
The Merck on Tour Van will stop at the Brussel South Charleroi BioPark on Thursday, 28th of September. We are pleased to invit you to join us and visit them.
What is Merck On Tour Van ?
The "Merck On Tour Van" is a mobile showcase equipped with over 30 products and staffed by technical experts focus on BioPharmaceutical Process Development and Manufacturing.
During a tour across Europe, there are visiting customers to display Merck products and connect people.
What is Merck ?
Merck is a global pharmaceutical, life sciences, and science and technology company. It operates in several key areas, including pharmaceuticals, life sciences, performance materials, and healthcare.
Merck is a recognized company known for its commitment to scientific innovation and technological advancements.
Why should you attend ?
1. Explore the top-of-the-art technologies showcased in a mobile booth including :
Cell line;

Cell culture media;

Microbioreactor Mobius® Breez

Cellicon™ cell retention device

Millistak+® C-larification devices,

Chromatography media and columns Eshmuno® and Natrix®

Viresolve® Pro and Pellicon® TFF Cassettes and Capsules

Single-use solutions NovaSeptum®

Mobius® Mix and Mobius® Single Use Assemblies.
2. Engage in insightful discussions with specialists fostering new ideas.
Don't hesitate to share this event and let's make this event a success for Life Sciences.