Back
Welcome to the LabHotel!
The LabHotel is a laboratory shared with ULB's Institute for Medical Immunology (IMI). Intended for new and future spin-offs and start-ups, as well as for independent researchers working mainly in immunology and oncology, the LabHotel's services facilitate the transition from adacemic research to the development of innovative therapies, as part of the company's seed round/series A funding.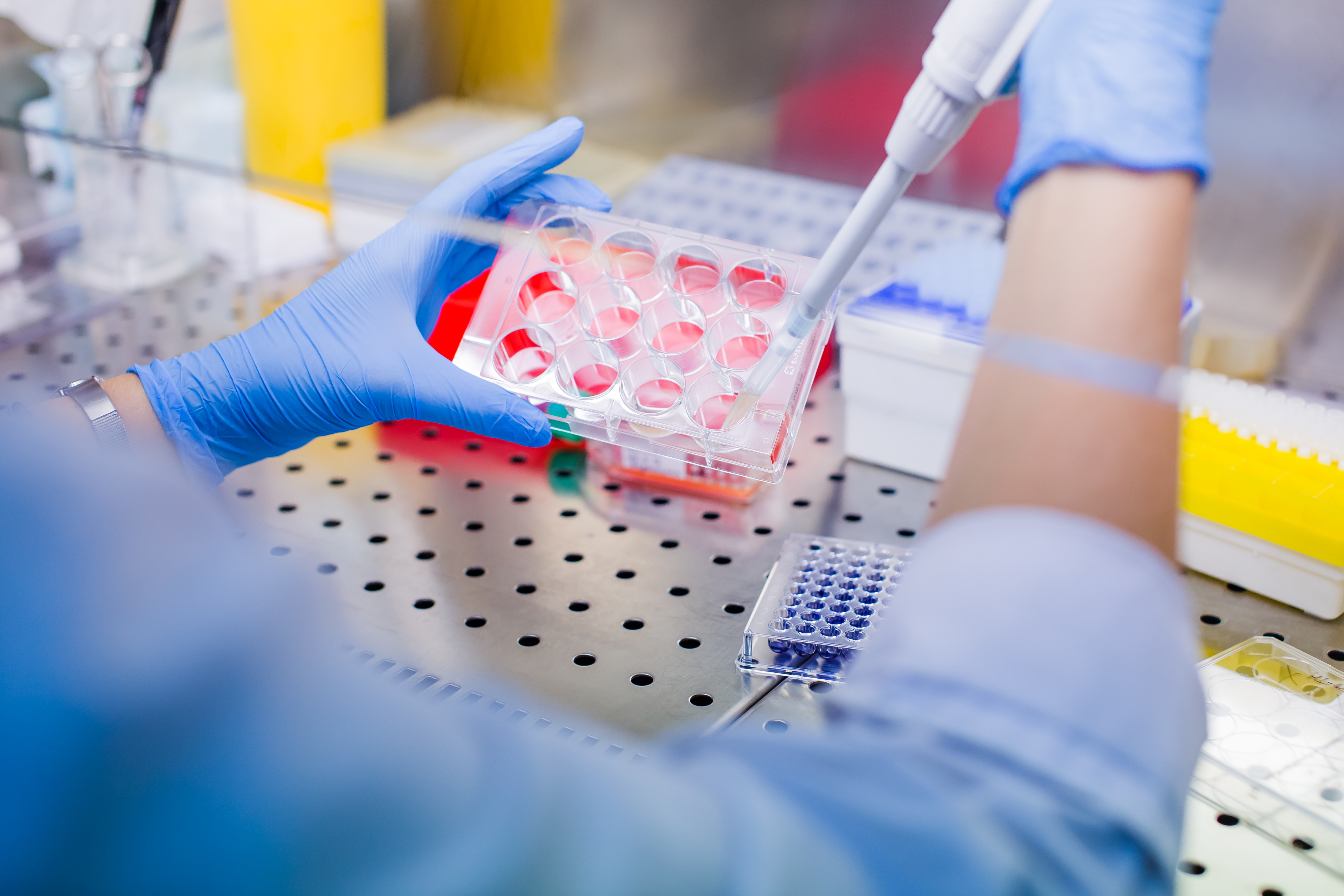 Located on the premises of Biopole ULB Charleroi (BUC), the LabHotel hosts entities that meet high-quality criteria for cutting-edge research; the environment it offers guarantees excellence in innovation for its users.
A partner in preclinical development, the LabHotel facilitates the establishment of proofs of concept by giving access to chemistry, biology and cell culture labs as well as to cutting-edge technological platforms, in exchange for a monthly fee. This reduces lead times and initial investments in R&D equipment, which is a major benefit for start-up companies as they can quickly reach the value creation milestones needed to convince investors.
What does the LabHotel offer?
The LabHotel's services are:
dedicated laboratory space;
all the basic equipment required for cell culture and molecular biology;
sample storage equipment;
the consumables required for cell culture;
access to the expertise of qualified staff members at ULB's Institute for Medical Immunology;
IT and administrative support;
office space, meeting rooms and leisure areas;
easier access to the University's technological platforms for preclinical imaging and cytometry/immunomonitoring.
Take advantage of the BioPark's ecosystem
Located at the heart of the BioPark, the LabHotel is part of a comprehensive biotech ecosystem that includes over 60 companies and 2 000 staff members—including 200 academic researchers—, with whom LabHotel users can network and collaborate.
The BioPark is also home to ULB's continuing education HeLSci, which offers advanced training courses specific to R&D jobs.
Lastly, LabHotel users also benefit from all the services offered by BioPark Dev and the BioPark Incubator, namely:
visibility for their activities and job postings on the website, www.biopark.be;
support for developing a business plan and launching a company;
help with applications for access to non-dilutive funding;
access to the BioPark's venture capital network;
a market study service;
help with recruiting key profiles and finding a location for the user's growth phase after leaving the LabHotel.
For whom? And for how long?
The LabHotel welcomed its first two guests in October 2019. The duration of stay will vary from a few months to two years, in order to let other spin-offs take advantage of the LabHotel's services.
In practice
Interested in the LabHotel? Contact BioPark Dev to learn more:
Phone: +32 (0)71 91 99 50
E-mail: info@biopark.be
Acknowledgements
We are grateful to IMI Lab Manager Frédéric Paulart, Biopole ULB Charleroi (BUC) director Didier Georges, and FNRS senior research associate Prof. Stanislas Goriely for their contributions to this article.