Back
Univercells launches a new production site in Jumet
Univercells has recently acquired 15,000 m² in Jumet, its initial goal being to set up its own biopharmaceutical production facility. While COVID-19 has upset the project's timetable, it could also be an opportunity for the company's new CDMO.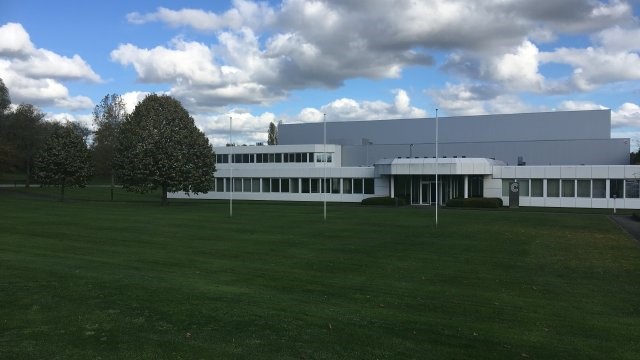 This year, Univercells is launching Exothera, its own 'Contract Development and Manufacturing Organization' (CDMO), i.e. a structure that manufactures pharmaceutical products. 'Our core activity is optimizing the manufacture of vaccines and biopharmaceuticals', explains Hugues Bultot, CEO of Univercells. 'With this in mind, we intend to make our manufacturing technologies available to clients, including for the production of viral vectors for gene therapy.'
Insufficient production
Gene therapy is increasingly used, but the production of viral vectors is lagging far behind: the current capacity covers only a fourth of the needs. By launching a CDMO, Univercells intends to position itself in this promising business segment.
The Jumet site was acquired in February — thanks in part to support from Sambrinvest (1) — and was scheduled to open this summer… but then, COVID-19 happened. In addition to hindering the project's development, the lockdown has suspended clinical trials that had begun in hospitals, which could result in a 6 to 12-month delay in the development of certain gene therapies.
A vaccine for COVID-19?
This could be a great opportunity for Univercells, as Hugues Bultot explains: 'Initially, we also wanted to manufacture a wide range of vaccines (rabies, measles, etc.). The Jumet site gives us significant flexibility in this regard. Our scale-X™ bioreactor and our NevoLine™ platform could quickly be adapted and converted, enabling us to produce a COVID-19 vaccine.'
Profit and job creation
The COVID-19 crisis has highlighted the thorny issue of where health products should be manufactured. Some are calling for a partial relocation of the production in Belgium. However, a problem remains: the cost of labour, which was the reason why production was moved abroad in the first place. 'The technologies we have developed could solve this conundrum', says Hugues Bultot. 'The development of manufacturing activities is essential for the city and region of Charleroi. It is difficult to make projections, but our CDMO could create 200 jobs or more in the medium term.'
Viruses, the 'delivery lorries' of gene therapy
Gene therapy involves introducing a therapeutic gene directly into a patient's bloodstream or organs. To this end, an inactivated virus is 'loaded' with the therapeutic gene. The virus then attaches to the host's cells, and injects its genetic 'payload'.
Notes:
Sambrinvest has provided 6.7 million euros to help Univercells acquire the building in Jumet under a leasing agreement.