Back
Learning with virtual reality!
The ULB HeLSci training centre is launching its first virtual reality training course. Participants can learn how to grow cells under aseptic conditions, without having to go to a lab.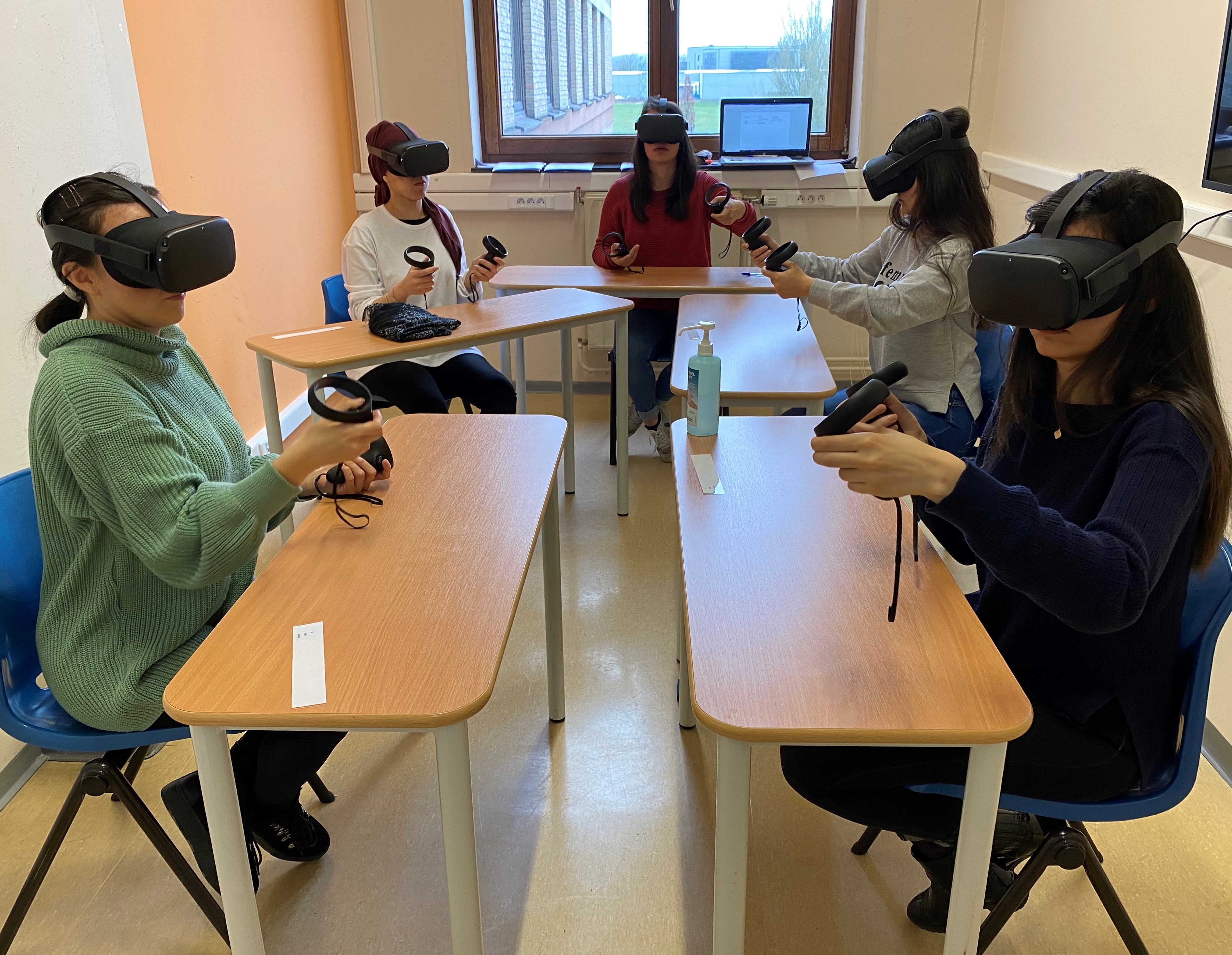 On your head, a wireless VR headset; over your hands, haptic gloves that detect your movements and provide tactile feedback; around you, enough room for basic movements. Launch the app and you find yourself standing in a laboratory, in front of a laminar flow cabinet. Your training can begin!
Part of a larger programme
The ULB HeLSci training centre has launched its first virtual reality training course, dedicated to cell culture under aseptic conditions. The course is part of a three-step programme:
VR equipment (headsets + software) is made available to the client company for a fixed period.

Trainees are tested in an actual laboratory, by an expert in cell culture.

A trainer provides in-person coaching to improve or develop specific skills.
Improved teaching support
Virtual reality does not replace in-person training, but rather completes it. 'A coach is available to help learners familiarize themselves with this new tool', explains Arnaud Termonia, head of continuing education at ULB. 'The coach can also provide additional knowledge on cell culture, possibly going beyond the scope of the VR training programme. In any case, they adapt to the learners' needs as well as to their previous knowledge.'
A more flexible training course
Training with virtual reality has other benefits. 'It allows for more flexibility in the learning process', says Arnaud Termonia. 'You no longer need to set aside an entire day from 9 to 5: you can train whenever, wherever and however often you want! This increase flexibility promotes career-long training, which is essential in life sciences.'
Learning a procedure without using consumables
The ability to conduct an unlimited number of simulated training sessions also improves procedural learning. 'Growing cells requires practising motor skills until they become automatic', says Arnaud Termonia. 'This means repeating them over and over, and possibly making mistakes on the way. With virtual reality, this practice-based learning process is more environmentally friendly and uses fewer resources, as it does not require consumables (globes, test tubes, etc.) or even the use of a laboratory.'
In practice
Companies that wish to teach their (future) employees how to grow cells under aseptic conditions should contact beatrice.goxe@ulb.be.