Back
Continuing education in the time of COVID-19
Like everyone else, the ULB HeLSci training centre has had to quickly adapt to the lockdown decreed last month. This was an opportunity to ramp up the development of a project that had long been dormant: synchronous distance learning.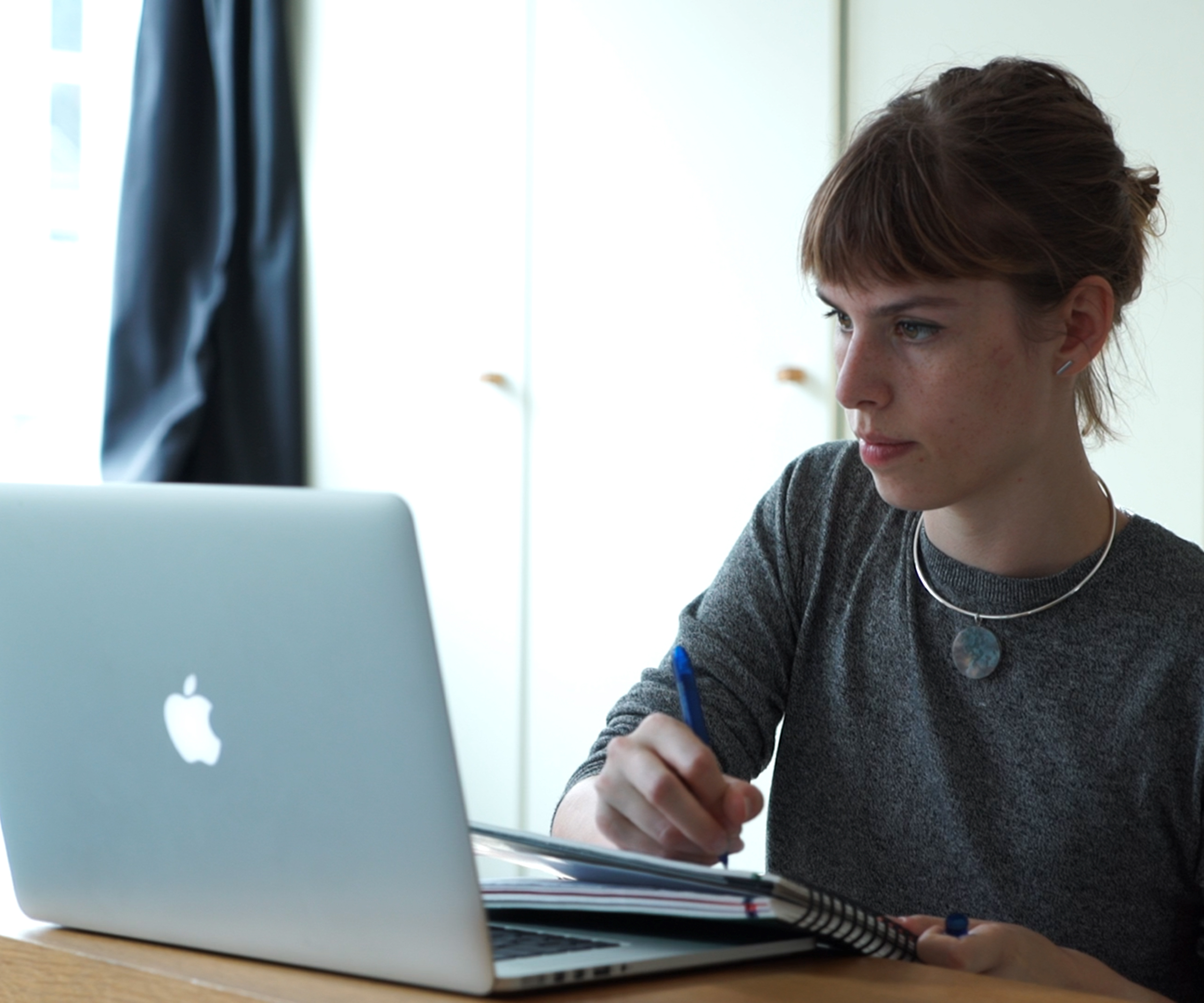 ULB HeLSci is a leader in teaching innovation in the field of health and life sciences. Since 2016, this continuing education centre has offered a number of asynchronous online training programmes; teachers and learners communicate using methods that do not require them to be online at the same time. Since the March 18 lockdown order, however, ULB HeLSci has gone one step further in its distance learning programmes, with a 'synchronous' offering. Communication takes place in real time, using videoconferencing, web conferencing or chat platforms.
Organizing synchronous online learning with a new tool
Practical work sessions require that students be present; as a result, they have been postponed. Lecture classes, however, have been moved online. The training centre, like the university as a whole, uses Microsoft Teams(1) to this end. 'We were aware of this application, but did not use it', explains Sara Sidhoum, head of communication at ULB HeLSci. 'With the lockdown, our training managers had to familiarize themselves with Teams in just a few days, so that they could teach trainers and students how to use it and offer extended helpdesk hours.'
Precious support from coordinators
Most trainers already used teaching support applications like PowerPoint; these had to be integrated into Teams and, whenever possible, their users were taught how to use them online. That is not all, though: 'Coordinators now attend classes live, which was previously not the case', explains Sara Sidhoum. 'This allows trainers to concentrate on the presentation proper, while coordinators are in charge of the Chat feature and dealing with technical issues: connections, enabling and disabling microphones, etc.'
Good to know: classes offered as videoconferences are systematically recorded. This lets students watch them as many times as they wish!
A (future) choice between 3 formats
This first experience has allowed coordinators and trainers to learn best practices, in order to improve interactivity and teaching for remote classes. 'We are not planning on eliminating in-person classes altogether', adds Sara Sidhoum. 'We will resume them as soon as possible. Still, we would like to eventually let students choose between three formats: in-person classes, synchronous remote classes and asynchronous remote classes. Our trainers and most of our students have professional duties outside of their training at HeLSci, and the ability to teach or attend a class without having to go to a classroom can save them a lot of time.'
Free access to e-learning resources
During the lockdown, the ULB HeLSci training centre has made its catalogue of asynchronous online training programmes open to all. 'In total, nearly 20 hours of lecture classes and around 200 exercises (including answers) are now available. Simply contact us at helsci@ulb.be to receive your free login credentials.' This offer is valid until the end of April.
Note:
Teams is a collaborative communication application, a virtual platform dedicated to team work and part of the Office 365 suite.