Back
Antibody fragments for radioimmunotherapy
Antibody fragments can be excellent vectors for radioactive isotopes. A consortium has recently been awarded funding by BioWin in order to demonstrate the feasibility of industrial production.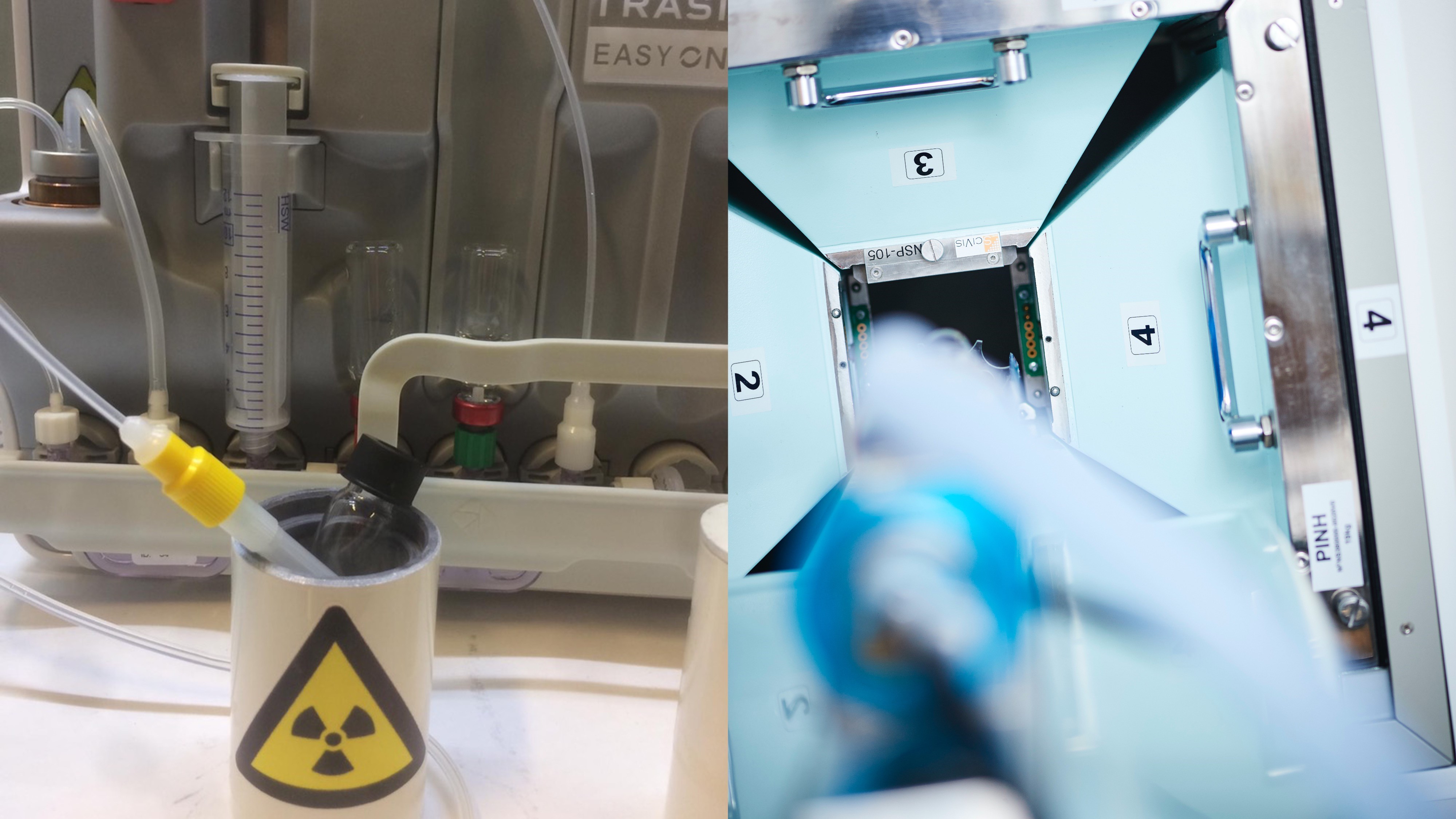 'Antibodies are specific by nature; antibody fragments are at least as specific', explains medical physicist and CMMI researcher Gaetan Van Simaeys. 'They also have a high affinity for their targets. However, their properties can be adapted by design: this makes them versatile vectors for radioactive isotopes.'
An effective 'theranostic' tool
Antibody fragments can therefore be used to diagnose or treat certain types of cancer. 'In terms of diagnosis, in nuclear imaging, fragments perform better than whole antibodies,' continues Gaetan Van Simaeys. 'Being smaller, not only do they reach the tumour sooner, but they also penetrate it better. Then, the body eliminates them more quickly.'
In molecular radiotherapy, the opposite is true: antibody fragments must remain inside the tumour for a longer period, so that the radioactive agent can irradiate it more thoroughly without damaging the surrounding tissue. This approach is especially interesting when it comes to treating tumours that are difficult to operate on, or that resist conventional treatment(1).
The FAR project
'There already are antibody fragments on the market', explains Gaetan Van Simaeys. 'Several start-ups are producing them, albeit in isolation. With our "Fragments of Antibodies for Radioimmunotherapy" project (FAR), we intend to prove that a comprehensive and streamlined production chain—from the selection of antibodies to the production of fragments on an industrial scale—is possible. This would accelerate the development of new drugs based on antibody fragments.'
To this end, BioWin has awarded the FAR project 2.3 million euros in funding. The project should begin at the end of the summer and is expected to last three years.
Who does what?
The consortium built around the FAR project includes four members:
Xpress Biologics will select and produce the most promising fragments and add the elements required to attach the isotopes.
Trasis will develop methods to automatically tag antibody fragments depending on their purpose (diagnosis or therapy).
The General and organic chemistry unit of UMons will modify the molecules to make the radioactive tag possible.
Lastly, the CMMI—with its teams at ULB and UMons—will use preclinical models to evaluate the performance of the antibody fragments produced.
Notes:
Notable examples include glioblastoma (especially aggressive brain tumours) and head and neck tumours, for which surgical treatment can be very damaging.