Back
A resounding success for the COVID webinars
Over the past months, in spite of the lockdown, ULB's continuing education programmes have not been idle! Nor have their participants: some 4,000 people have attended the free webinars offered during this period.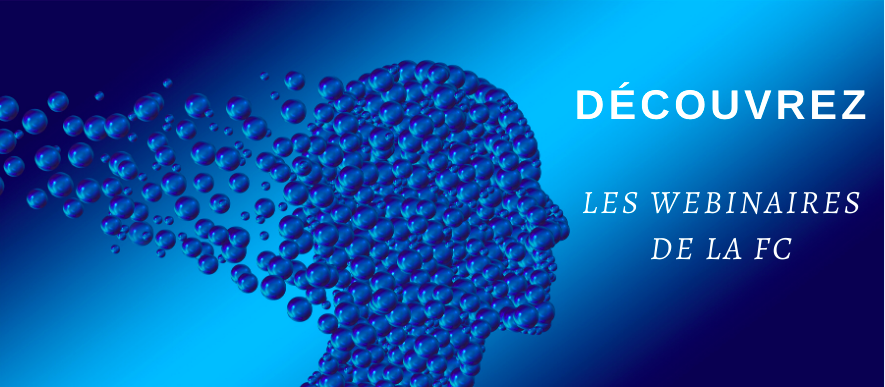 In the area of continuing education (or lifelong learning), the lockdown was an opportunity to innovate, including at ULB where an initial webinar(1) was held in April. 'Training and educating as many people as possible is one of the University's core missions,' reminds Sébastien Poutrain, in charge of teaching projects at ULB's continuing education unit. 'We had long been considering the idea of offering webinars related to current events, and the COVID-19 crisis was an opportunity to make this idea a reality. It seemed all the more necessary that people had many questions about this new coronavirus. And ULB happens to have a number of experts who were called upon to help better understand the health crisis.'
ULB experts educate
The first webinars focused on the medical aspects of COVID-19. Treatments, epidemiological status, state of research, and more, explained by people that are now well known to the public due to their regular appearances on television: epidemiologists Yves Coppieters and Marius Gilbert, infectiologist Yves Van Laethem, etc.
The topics covered were quickly expanded to the field of human sciences, although they were still related to the health crisis.
Seventeen webinars about the coronavirus!
Between April and June, no fewer than 17 live webinars were hosted. 'First, an expert would speak for 20 to 30 minutes, using language that was clear and accessible to as many people as possible,' explains Sébastien Poutrain. 'Participants could then ask questions remotely.'
The initiative was met with immediate and resounding success, with more than 4,000 participants! Adding to that were some 1,200 views of the recorded sessions, as all webinars are available on the continuing education unit's website. 'The experts who hosted these webinars also very much enjoyed the experience; we thank them for their commitment!'
New webinars
Building on its success, the continuing education unit has decided to offer more webinars. As part of the 'Summer School', new programmes are available starting August 21. The topics covered are no longer related only to COVID-19: 'For instance, we are launching a new webinar series on Brussels' heritage', concludes Sébastien Poutrain. 'An opportunity to (re)discover the capital from home!'
Free modules in April
In a spirit of solidarity, ULB HeLSci has also made its e-learning course catalogue available for free in April. 'We wanted to help workers in the biotech industry during lockdown', explains Erika Baus, head of science at ULB HeLSci. 'It was also an opportunity to showcase learning programmes that use online resources, which some people are not quite comfortable with yet.' Once again, the initiative was highly successful: 'We received twice as many connection requests in one month as we had over the entire year!' says Erika Baus.
Notes:
A webinar is an online talk.