Back
A promising molecule to fight pulmonary arterial hypertension
This July, start-up Apaxen has completed a fundraising campaign totalling 3.3 million euros. With these new investments, the company will be able to finalise the preclinical development of its anti-inflammatory molecule designed to fight pulmonary arterial hypertension.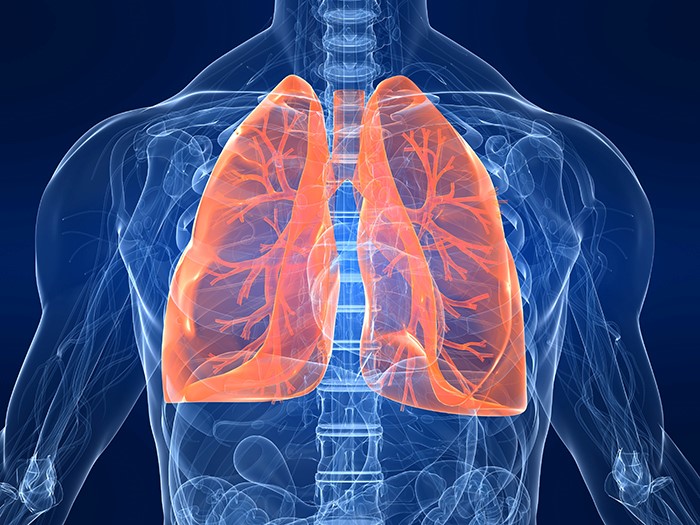 In Europe and in the United States, some 70,000 patients suffer from pulmonary arterial hypertension (PAH), a rare and incurable disease with a grim prognosis. The median survival of diagnosed patients is of nearly 5 years. Current treatments are based on vasodilators. 'These are drugs that relax pulmonary arteries, but they do not block or reverse their narrowing', explains Gaël Jalce, CSO and cofounder of Apaxen. 'As a result, most patients eventually die from right heart failure.'
An MIF inhibitor
Inflammation is a major component of PAH, with the MIF protein ('macrophage migration inhibitory factor') playing a significant role in the narrowing of small pulmonary arteries in patients with PAH. 'This pro-inflammatory cytokine is produced by T cells and pulmonary endothelial cells, among others, and is an upstream component of the inflammatory cascade', explains Gaël Jalce. 'No drug currently targets it, but a few years ago we discovered that a small molecule, MFC-1040, inhibits MIF's biological activity.'
The history of Apaxen
Between 2013 and 2017, Gaël Jalce, in collaboration with an INSERM laboratory(1), demonstrates the effectiveness of MFC-1040 both in vitro and in vivo. In August 2018, he founds Apaxen with Enrico Bastianelli(2). The team is later reinforced with a new CEO, Joël Crouzet.
'So far, we have demonstrated the beneficial effects of MFC-1040 on PAH in three animal models', continues Gaël Jalce. 'Our molecule blocks the narrowing of pulmonary arteries that causes pulmonary hypertension, and reduces the number of circulating inflammatory markers. It has also proven to be more effective than the standard treatment for PAH.'
Towards more indications
These promising results have enabled Apaxen to convince investors, raising 3.3 million euros(3).
The funds will let the company finalise the preclinical development phase for its PAH drug MFC-1040. Apaxen plans to request authorisation for clinical trials by the end of 2021 for this indication. 'We are also looking into the effectiveness of MFC-1040 on other autoimmune diseases with an inflammatory component. For instance, we have achieved encouraging results in an animal model for idiopathic pulmonary fibrosis, with MFC-1040 inhibiting collagen deposition in rodent lungs.'
Notes:
INSERM is France's national institute dedicated to health and medical research.
Enrico Bastianelli is also CEO of Graftys.
Investors include Theodorus, Sambrinvest, Innovation Fund, Financière Spin-off Luxembourgeoise and members of Be Angels.
Author: Candice Leblanc