Back
A new era for ImmunXperts
On March 19, ImmunXperts was acquired by Nexelis. This Canadian group specialized in molecule screening was impressed by ImmunXperts' expertise in immunogenicity, immuno-oncology and cell and gene therapy.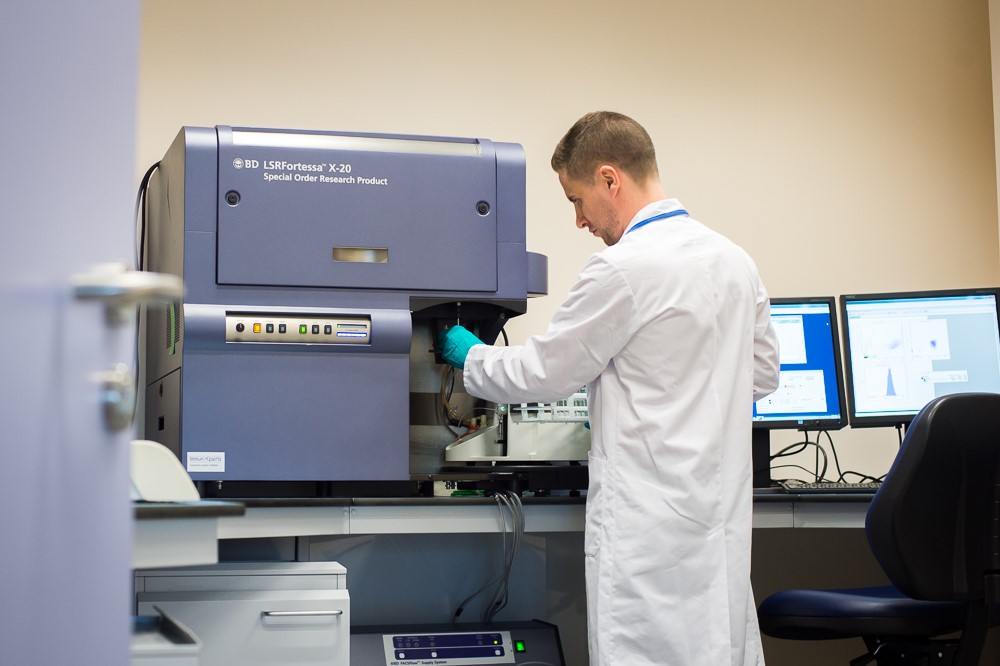 In the field of immunology, developing a new molecule immediately raises two critical questions. Will the molecule trigger an unwanted immune response? If not, is it likely to be effective? Given the massive investments involved, it's important to find out quickly! Screening laboratories like ImmunXperts and Nexelis intervene at the earliest stages of a molecule's development; their goal is to help pharmaceutical firms select the most promising molecules.
ImmunXperts' activities
Founded in 2014, ImmunXperts has developed 4 lines of business:
A series of services intended to assess the immunogenicity of molecules (preclinical evaluation, lead selection, etc.).
In vitro tests that use human immune cells in order to predict the potential effectiveness of new agents in immuno-oncology.
In vitro tests that can identify the properties and stem cell markers, in order to develop new cell and gene therapies (CGTs).
The immunology experts at the ImmunAcademy provide support and information to customers on the potential of these three areas.
A sound investment
As for Nexelis (1), it works on three types of pathologies: infectious diseases, metabolic disorders and oncology. 'We are the world leader in antiviral agent screening', explains CEO Benoit Bouche. 'By bringing ImmunXperts on board, we hope to reach the same status in the field of oncology (immunotherapies and CGTs). Provided that certain conditions related to real estate and policies are met, we will start developing this activity quickly on the Gosselies campus.'
Developing ImmunXperts
Nexelis intends to add new technical platforms to the BioPark and triple ImmunXperts' staff. Its eventual goal is to enable ImmunXperts to meet all the needs of its clients. This includes tackling projects that are more ambitious and more complex.
'This is an exciting new chapter in our story!' says Dr Sofie Pattijn, co-founder and CTO of ImmunXperts. 'Thanks to the support of local investors (including Sambrinvest), our start-up has survived its first years. We are now ready to continue our adventure and our development as part of the Nexelis family.'
Notes:
Nexelis has 220 employees and is active on 4 sites: Laval (Quebec), Seattle (USA), Porton Down (UK) and now Gosselies.