Back
New biostatistics courses!
For the 2019-2020 academic year, the BIOPS platform and ULB training centre HeLSci join forces to offer an academic certificate and five new short training courses in biostatistics.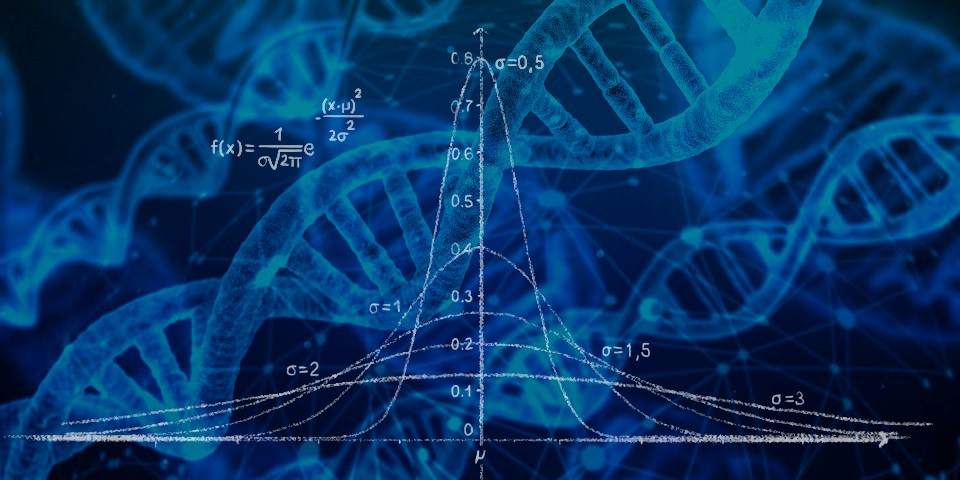 Biostatistics is an essential part of life and health sciences. Short training courses let participants brush up on their skills, learn the basics or discover specific techniques. The Academic Certificate in Biostatistics goes a step further.
Who is the Certificate in Biostatistics intended for?
This high-end programme is open to professionals, especially in the field of health: medical practitioners, biologists, epidemiologists, executives in the public health sector, people involved in preclinical and clinical research and pharmaceutical industry professionals.
Upon completing the programme, participants should be able to use biostatistical tools effectively and to their full potential as part of their professional practice.
Programme content
The Certificate's modules are spread out over 2 years.
The first year provides a common core of knowledge, covering basic concepts, data management tools(1) and an introduction to multivariate analysis.
In the second year, participants pick one of four options:
Statistics applied to biomedical research
Statistics applied to epidemiology
Statistics in clinical trials
Statistics applied to quality control and validation of analytical methods
Note: each of the Certificate's modules may be followed separately, as a short training course.
Five new short training courses
Starting this academic year, three new short training courses dedicated to specific software applications are also available:
Initiation to STATA (very commonly used in epidemiology),
Initiation to SAS (frequently used in the pharmaceutical industry),
Use of REDCap (used, among other places, at Hôpital Erasme to create eCRFs and databases)
At the request of several organisations at the BioPark, two other courses specifically dedicated to biologists were also developed:
Sequencing data analysis using Galaxy,
Statistical cytometry data analysis(2).
In practice
For the Academic Certificate in Biostatistics: registration open until 20 December 2019. Classes begin in January 2020, on Friday afternoon (1 to 5 p.m.) and Saturday morning (9 a.m. to 1 p.m.). Programme and pricing on https://biops.helsci.be/certificat/
For short training courses in biostatistics: sessions last 1.5 to 2 days. Read the course catalogue and class schedule here.
Questions? Contact BIOPS at +32 2 555 89 95 or at biops@ulb.ac.be
Acknowledgment:
We thank the BIOPS platform's operational manager Marie Lebacq and academic coordinator Fati Kirakoya for their contribution to this article.
Notes:
As part of the Certificate, software application R was chosen as the reference tool.
The first course on cytometry will be organised in 2020.
Author: Candice Leblanc